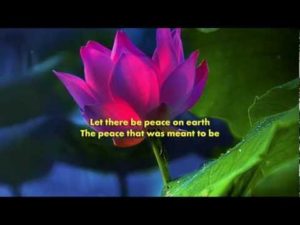 Let there be Peace on Earth …….and let it begin with me………
Greetings and blessings my dear brothers and sisters in Christ!
How time flies, it seems that we just welcomed in the New Year and here we are already more than halfway through the second month of 2019… and counting!
As we continue to count our blessings we reflect that we still have a lot to thank God for as we continue our journey together this year leaning on the guidance of the Holy Spirit to chart our direction.
We thank God for our successful Annual Meeting, where we were able to hear and share the various positive developments at our new, resurrected and vibrant St. Edwards. As one parishioner shared with me recently, and I quote: " I love my church more now than before, because it is lively, more friendly, more about happiness, welcoming, and engaging than before. We are definitely moving in the right direction. Thanks be to God."
Good news indeed. However, we both acknowledged that we cannot effort to rest on our achievements but must allow them to inspire us to continue to move ahead under the guidance of the Holy Spirit, our love for one another and for this Church which we all love.
Looking ahead, next month we will be starting our Lenten Season on March 6th, Ash Wednesday. In a couple of days we will be publishing a complete full schedule of all our Lenten programs leading up to Easter. I hope and pray that you will all endeavor to participate in all, if not, in most of the events offered.
Our Lenten Theme this year is "A Christian Way of Moving from Death to Resurrection." Based on who we are as Christians, we will look at the issue of death, biologically, philosophically, physically and spiritually. What are the effects of each of these individual aspects on us, and how do we handle situations in a way that will lead us to resurrection.
If you think about it, St. Edwards went through a period that could be described as dying (death) and is now experiencing a period of rejuvenation or resurrection.
We will end the weekly series by looking at the meaning of resurrection and how living a resurrection-focused life —with the inherent challenges it poses, can change and enhance our perspective as Christians.
Please remember that you are always blessed with God's infinite love and grace, be a willing vessel for this love, accept it, bask in it, and share it meaningfully and faithfully with others.
In Christ.
Fr. Gordon