Our Brotherhood has been busy!
Re-Commissioning Ceremony
On February 9th, an annual re-commissioning ceremony was held at the 10:30 service. Darcey Tatum gave an announcement at both morning services, describing what the Brotherhood of St. Andrew is and inviting men to join us. After the services, brochures were distributed.
Breakfast with Lawrenceville Police Department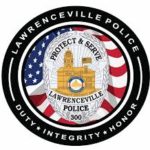 The Brotherhood is hosting a breakfast on Saturday, February 23rd. All parishioners are invited and our guests of honor will be representatives from the Lawrenceville Police Department. Officers will offer advice on safety and security best practices.
Breakfast begins at 8:00 AM in Nickelson Hall
Shrove Tuesday Pancake Supper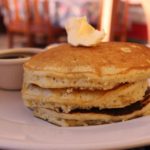 Preparations are underway for our annual Shrove Tuesday Pancake Supper.
Tuesday, March 5th
5:15PM – 7:45PM
$6/person, $18/family (up to 6)
Tickets available from any Brotherhood Member Or At the Door